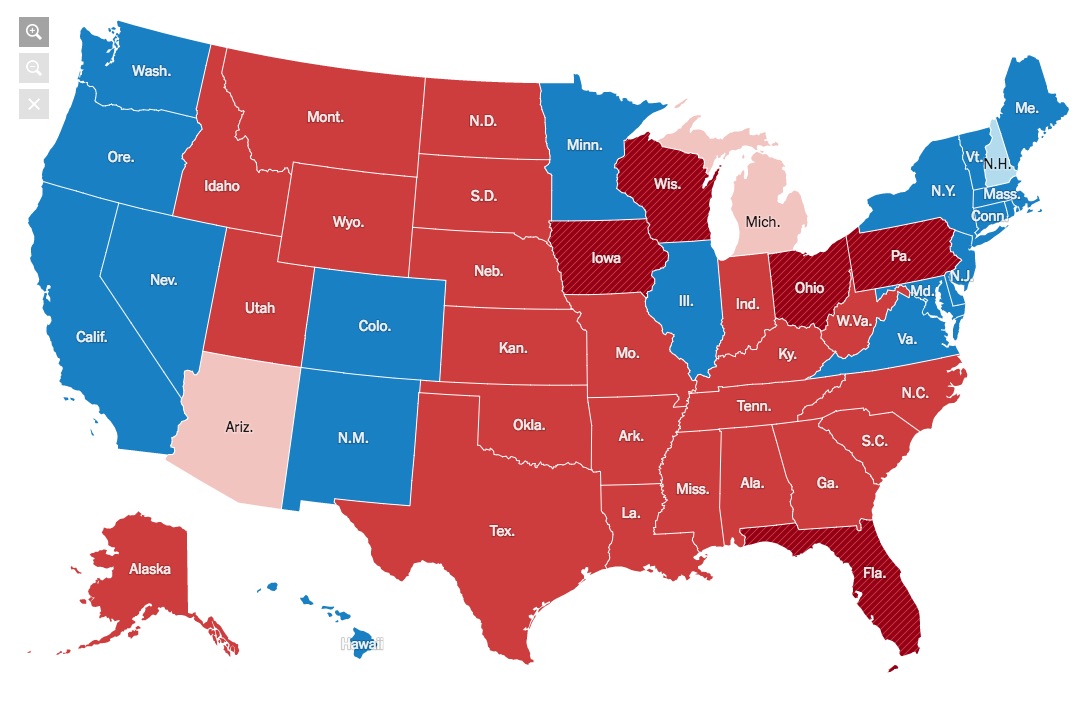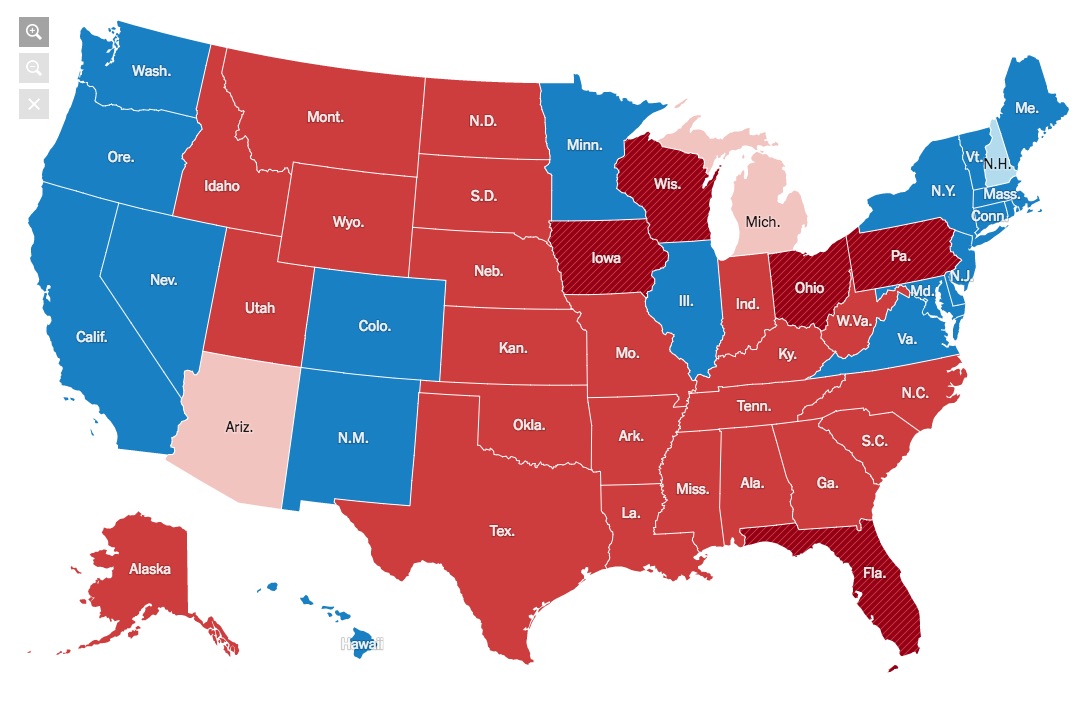 I felt physically sick.
Getting out of the house for a walk with my dog, I just had to turn off the TV. There was a feeling in the pit of my stomach that, despite my complete inability to even process the possibility, this was going to happen.
The whole walk had my mind racing, and no matter what I tried to distract myself with, I just could not let what I was witnessing go. I have been practicing mindfulness the past few months, and my ability to control racing thoughts has drastically improved, but not tonight. There was nothing I could do to avoid the fear, resentment, anger, hopelessness, and sheer confusion I was feeling. This cocktail of emotion was far too much for even the most meditative practices.
It was a beautiful night, and I tried to enjoy the moon shining bright in the sky, but even with these brief moments of peace, I just felt so anxious. It was unrelenting.
When I got back to the house, I peeked at the TV like a child might uncover their face ever so slightly during a scary movie only to quickly close their eyes again to avoid the fear. It was clear that, despite a flickering of hope that maybe, just maybe, I had been imagining things the hour previous, this disaster was in fact reality.
As I sat that evening, my mind tried to remain empathetic. We're all fighting our own battles, and this strong support for the new president is coming from somewhere. These dark corners exist as a reminder that people are hurt, feel left behind, ignored, disenfranchised, and want drastic change.
We could argue about how supporting this candidate is not the answer, that he's fraudulent, xenophobic, a misogynist, etc., but this might be wasted thought.
Instead perhaps, maybe there's potential progress with the opportunities at hand, even if the roadblock seems impassable.
I prayed for peace and understanding last night, and after a few restless hours of sleep, I woke up this morning with a glimmer of hope and a strange sense of motivation. Perhaps this drastic shake up *is* what we need, if only to help create more support for the underserved and unrepresented. It's a strange mix of emotion, but I feel incentivized by this situation as an opportunity. If things had gone another way, it would have been easier to remain complacent; perhaps a sense of "oh, someone else is on top of it, I can kick back and mind my own business."
But that's just clearly not the case today. We need to work even harder to represent those who feel so desperate and left behind. There hasn't been a more important time in our country to check in on this, and we should all feel an extra sense of urgency to do so. We're going to have to work so hard to prevent a slide backwards; we've come too far as a country in so many ways to let that happen.
It's easy to get cynical about these things, there's a part of me that tries really hard to protect myself with this defense mechanism. But instead I want to turn to hope, finding the opportunity here. It's a big one.